Our Techniques and Services
Dr. Taylor's many years of experience and extensive training have allowed him considerable expertise in a variety of ways to help you. You'll find that he is gentle, and makes sure you feel relaxed and look forward to receiving your adjustments.
Whether you come to us for care after an auto accident, or any other health challenge, we are here to help.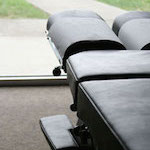 Chiropractic Care
Both instrument-based and manual adjustments are available, and can be selected based on your preference and comfort. If you prefer a certain technique over another, please let us know and we will accommodate you. The chiropractic techniques methods we offer include: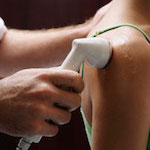 Physiological Therapeutics
We know that every patient is different. Which is why we use a number of healing modalities in our practice, which can assist in relieving your pain and speeding up your recovery.
Dr. Taylor may utilize our state-of-the-art Class IV Laser and Electric Muscle Stimulation when appropriate for your care.
These therapies offer an effective, drug-free method for pain relief and healing.

Neuromuscular Re-Education
Often, stretching out your muscles can not only help give you the results you seek, but it can feel great, too. Neuromuscular re-education is an important part of Dr. Taylor's strategy to relieve his patients' pain and stiffness.
As part of your care plan, Dr. Taylor will teach you how to perform the exercises correctly, and will assist you in making these movements, which are similar to yoga.
You'll also receive a set of tailored instructions to take home, so you can continue to work on your progress.
Use your insurance coverage for your visit. Get in touch with us to get the immediate attention you need with a same-day appointment!